Chapter 43
(June 2013):
Diarmuid Grins
---
Diarmuid decided to try for the Rally Obedience Grinsekopp seasonal trophy at our local club this winter, since I had to sit out winter training with my elder bones and joints. The last time he was leading I passed him up and won the cup again,so he grabbed this chance while I couldn't take part. After the second round he was tied for first place, pulling well ahead in the third round. He and Mummy were definitely under pressure to win that cup in the fourth and final round.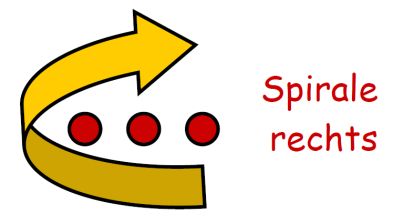 Exiting from the spiral, Mummy looked at the next sign and couldn't figure out why they were already so close to the finish. Had she left out something? Had they done the double slalom? Unable to figure out where else she should be, she finished the course. Coach/Judge Ela called to her to say she had had to take a point off for Mummy's hesitating; it would have been 100 if she had just gone on. At least Diarmuid recognized that he wasn't meant to sit down while she looked around and he was a real champ, which I hate to admit ;-) with his not losing a single point, only Mummy.
Mummy says he really deserves the trophy and she hopes that someone will take Diarmuid seriously now. (It won't be me!) After ˝ year of jump training with Annika, an animal psychologist, the Court Jester is turning into a Prince. He does all the agility equipment happily and exhibits a proper jump curve some of the time. Unless Coach Ela is watching. As well as the teeter-totter he loves the weave poles, finding the entrance and executing them without Mummy's help.
He passed the entrance exam for Introduction to Agility at our local club for the 3rd time. (Nobody but Mummy is stubborn enough to do the introductory course a third time in order to get into a training group. Talk about stubborn terriers!) When Diarmuid saw the tire, he shot through it like a rocket before Mummy could let go of his leash. At the weave poles she got herself, him, the treats and the leash all tangled up. Coach Ela said, "Let him off the leash; he knows the weave poles." Mummy unleashed him and the kid found the entrance and did the poles without Mummy. So there!
We started "summer" season at the dog club April 5th at 3° C / 37°F. Mummy said that if I don't want to do Rally at age 13 1/2, I don't have to but it would be good for my brain and hers, because I'm in the highest class and the courses are not easy. Most important, it gives us something to work on together. We would try and see if I still have any enthusiasm. When I saw the dog school grounds, I was thrilled and I very clearly showed my ENTHUSIASM. Bounce, trot, wag! Treat? Perfect execution. Treat?
One morning I told Mummy that I wanted to practice Rally in the yard. I bounced around in the living room like a deer and then pointed to the patio doors. Mummy finally got the message and grabbed my treats. I did an impressive send-away jump in the back yard and convinced her that I wanted to do more.
Then we had Rally-O trials last Sunday. I did not enjoy waiting in the car for 3 hours before my first round and 2 more hours before my second round. So I looked around for some trouble to get into and found the bucket of treats. I'm smart enough to get the lid off and I helped myself. In my first round I did the 2 hard exercises perfectly and messed up all the rest, thus failing. By the second round I had drunk enough to swell up all those treats in my tummy and I refused to go to the start. ( I had a tummy ache for 36 hours despite Uncle Doctor's intervention with an injection.) Mummy says that was my last trial. I am retired. But we'll go to training on my good days and see how much I feel like doing. How cool is it to be retired and be able to do whatever you want? Mummy knows ;-)))))
At Sunday's trials Diarmuid would have made first place in his first round if Mummy hadn't lost her concentration after he did all the hard stuff right and [she] overlooked two signs! Mummy! How could you?! In his second round he missed first place by one point: again Mummy's mistake: she moved a foot in order to be able to read the next sign. Diarmuid has to pass the Grinsekopp on in fall; even though he won the first round of summer season 2013 again with 99 points. We will miss 2 rounds in June (Mummy's foot operation) and September (Montgomery All-Terrier Festival near Philadelphia!), for which we will get -2 points. Winter is another season.